The Marilou Suszko Interview

by Rick Brown
Ms. Marilou Suszko is the author of Farms & Foods of Ohio: From Garden Gate to Dinner Plate. She has contributed to publications such as The Cleveland Plain Dealer, Our Ohio and Catholic Chronicle. It is my pleasure to present my conversation with her below. R.B.
Naked Sunfish - Are you a native of Ohio? If so, what area? Did you grow up on a farm? Tell us a little about your upbringing.
Marilou - I was born and raised in Lakewood, Ohio, a west side suburb of Cleveland. While I didn't grow up on a farm, I did grow up in a working class neighborhood where families lived frugally. Everyone had a one car garage and a vegetable garden, and maybe a pigeon coop. What you didn't use for your family, you shared with the neighbor who in turned shared a bonus bounty with you. My uncle Frank had a grain farm in Pittsfield. That's where our family reunions were held and possibly might have been the spark that began a long time curiosity and love affair with farming. I love everything about the process of farming, except the work. Which is why I am an intense gardener, but not a farmer. I serve the occupation of farming better by writing about the farmers, the methods, the flavors—somebody has to tell their story, so I picked me.
Naked Sunfish - When did you find yourself wanting to become a writer?
Marilou - When I realized that I could actually do this and get paid!
N.S. - And how long ago did you realize you could make money at writing? What did you write early on?
Marilou - Wait a minute!? You can make money at writing? Where did you get that idea? (lol) Writing comes naturally to me...that's not to say I don't sweat it and that the words just flow like water over Niagara falls. I wrote for the university newspaper and enjoyed a little stint with the local NPR station. When I graduated, I worked for an advertising agency for a few years which led to working in advertising for a large school supplier. From there I was an editor for food related business to business publications. I've also written for the salon, plastics, concrete, and toy industry. I've been around the writing block, as they say. But where I really came into my own was when I started writing for the restaurant industry which lead to consumer newspapers, magazine and finally to the book.
N. S. - So this is something you studied for? Where did you attend school?
Marilou - University of Toledo...BA in journalism & communications Baldwin Wallace, Berea, additional work toward a masters in business...never finished, never intend to.
N.S. - I know you do food reviews for newspapers and magazines. So how did you get started with Farms & Foods of Ohio: From Garden Gate to Dinner Plate. What was the process? The logistics alone must have taken intense planning.
Marilou - Actually, I don't do food reviews...I am just a feature writer, a lowly feature writer. I've always written about food and have always had a hankering to garden and farm, albeit I do this on a small scale (raised garden beds that total all of 1/12 of an acre if not less). The publisher was looking for someone in OH to take on this project. It is part of a national series of state books. Ohio is the 3rd in the series. I got the part and took off traveling a few years ago beginning in March at a maple syrup farm and ending in October at a nut farm. Over 6500 miles in all. Planning? Well there was some of that but quite often I just went with where the wind blew and ended up meeting some great farmer and spending time on some interesting farms. I found the farmers in my book by asking for referrals from OEFFA, IFO, sales reps from seed companies, government agencies, and of farmers themselves. They are always willing to point you in the direction of someone doing something as good as they are.
N.S. - How long did it take for you to compile the book?

Marilou - I spent a growing season's worth of travel (beginning in march with the maple syrup harvest and ending in October at a nut harvest), a year writing, and about another 6 months of editing, design, fine tuning, etc.

N.S. - Many of the excerpts about Ohio's farmers are very insightful I especially like the simplicity of the Amish approach and those who learned as they went. How has your new knowledge changed your approach to your own personal gardening?

Marilou - Good question. I wouldn't say my approach, which has always centered around an organic and natural approach to gardening (note I say "gardening," not farming) has changed any. I experiment a lot with different varieties of vegetables and herbs every year, and always look for a great story or history behind the variety. But the book and all the travels associated with it make me slow down, appreciate and savor every moment I spend scratching at the dirt or filling my basket with the first ripe tomatoes of the season. It now seems that every moment I spend in my garden evokes plenty of memories about the places I've been and the people I meet. What a bonus!

N.S. - Any plans for a second book? A sequel perhaps?

Marilou - It's a possibility. There is certainly no shortage of material throughout the fair state of Ohio.

N.S. Well, we'd certainly look forward to that. Thanks for taking the time to chat with us.

Marilou - Thank you, Rick...I always love a good chat about food and farmers.
Farms & Foods of Ohio: From Garden Gate to Dinner Plate can be found at the following places:
www.amazon.com
www.back40books.com
as well as your local Borders and Barnes and Nobles.
---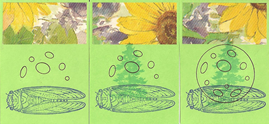 Untitled
by Eric Langolff & Jessy Kendall
---
MAGIC
- Bruce Springsteen –

CD Review by Karl Gruber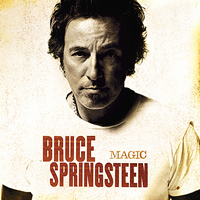 Years ago I wrote many, many album and concert reviews for some local Central Ohio music rags, but it's been a while. I know that one of the things that music reviewers get vilified for is not having exact, well researched information on the artist or band they are reviewing, and I can certainly understand that. However, this time around as I talk about Bruce Springsteen's latest CD, Magic, I'm just going to go with the flow of my feelings and auditory observations of this latest musical production from the man simply known as The Boss.

I've seen this guy and his E Street Band four times in concert, once per decade starting in the 1970's. Anyone who has been to a Bruce Springsteen concert knows that you pretty much come out of the venue soaked in just as much sweat as Bruce produced up on stage. I mean the guy knows how to work it, and this extends to his newest CD. First of all, I have to state that because I considered Bruce's 2002 CD release, The Rising, to be one of my all-time favorite rock albums ever, I am simply going to have to make some comparisons. The Rising can almost be described as a Gospel/Rock CD, where Bruce seems to be on a spiritual seeking mission, with the light of a positive new dawn in the offing. Truthfully, I have flowed through every track of this CD day after day, mile after freeway mile of my daily driving to and fro, and then humming and quietly singing each tune to myself throughout the workday. Like a good Bordeaux, The Rising will get better with age.

This new CD, Magic, flows from a different area of Springsteen's brain, and most certainly from his heart. I'll be truthful, I have always had a hard time making out the lyrics of his tunes as I listen to any of his CD's, so I was very grateful to have the lyrics on a printed booklet as part of the current music package. This new release most definitely combines a calculated, fairly slick pop-possible radio air play production with his usual deeply personal, introspective look at the world. The first cut on the CD, Radio Nowhere is a curt commentary on the current state of America's Over-the-air radio stations (Being a 20 year veteran of the broadcasting industry as a DJ, I can say authoritatively why some of us call ClearChannel the "Anti Christ of Broadcasting!") The real irony here is that Radio Nowhere is such a good, upbeat song, it stands a great chance of getting some radio airplay! But as one goes through lyric after lyric of the CD's songs it becomes obvious that Springsteen retains his magic of making each song an intertwining of his personal life, but also social commentary.

Magic makes it very obvious to the listener that America's current path of once again heading down the never ending path of war, violence, power, and greed continue to irk him, in a deep, personal way. Yet with this in mind, he throws in a cut like Girls In Their Summer Clothes with it's light-hearted sound about a lost love, and wistful observations of girls passing by. On top of all this, even after all the years of recording and concerts gone by, the classic sound of the E Street Band continues to provide it's steady, rock solid sound throughout every tune.

The Big Man, Clarence Clemons, still blasts his familiar tenor sax at all the right points (has any musician ever made so much of three notes!?) The bottom line for me is The Rising did and always will strike a chord in my soul and will always find a place in my CD player and iPod, but Magic, even with it's deep social commentary of our continually At War world, is more whimsical sounding with a calculated pop orientation. It too will find a place in my CD/iPod player mostly when I am in the mood for something a bit more light-hearted, kind of like the breeze and freshness of a pretty girl when she walks by me in her summer clothes.


---
Complied by Dan Eley
Tom & Jerry's Bum Dog Shack
Issue 1 - January 2002
---

by Marilou Suszko
---
OSU Libraries Read Aloud Program
November 8, 2007 - Rick Brown
---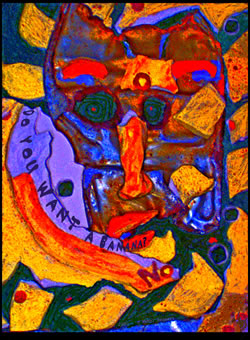 Do You Want Banana?
by
C. Mehrl Bennett
---

---

---

---
Holiday Hoopla XVI
Shadowbox Easton Town Center
Columbus, Ohio
* * * *
by Rick Brown
I had a college history professor whose mantra was "Learning is repetition". And as far as his class was concerned…nothing could be more truthful. I always remember this around the holiday season because…well…there is a very fine line between what many consider "tradition" and what I might call "redundancy". Joyously, after 16 years of
Holiday Hooplas
, 16 years of the Santa Babies, Shadowbox proves it can reinvent itself through tradition without becoming redundant.
As always, superb house band BillWho? delivers a cornucopia of delightful Holiday songs. Hitting the ground running is Mary Randle's beautifully belligerent take on the Kink's "Father Christmas". Equally as irreverent is No Doubt's "Oi to the World". Christina Connor leads a backdrop of dancers with her swaggering voice and movement utilizing enough nuances to make the tune both visually and aurally satisfying.
Amy Lay lays out a playful rendition of Bruce Springsteen's arrangement of "Santa Claus is Coming to Town" while Julie Klein's "Children Go Where I Send Thee", and Stephanie Shull's "Hounds of Winter" are chestnuts of traditional Christmas spirit. And Tom Cardinal again this season turns Jethro Tull's "Skating Away" into a holiday favorite. But on this opening night it was Christina Connor's slinky, sexy, smoldering interpretation of Etta James' "Merry Christmas Baby" that was the stand out. Wearing a long, clinging gown and slithering like Catwoman, Ms. Connor's breathy vocal control melted the tune's lyrics like butter. And for the duration of this sophisticated, sensual "Naughty is sometimes
better
than nice" performance, the sultry singer may just have been the most desirable woman on the planet.
Comically, while most sketches are pretty strong,
Holiday Hoopla
is a mixed bag. Yet I attribute that to some new material and this being opening night. "Rehab Rhonda" (a skit about a bimbo doll who can't stay off drugs and alcohol) has its' moments but is a little predictable. And "Gone Huntin", a newcomer about two guys hunting reindeer on their roof Christmas Eve, will improve as it gets a little polished up. The premise, while a one-joke buddy sketch, is outrageous enough to become edgy/funny. I'm sure Trekkies will love "Star Trek Holiday Special" but never being a big fan of the show, the subtleties and inside humor is a subject I'm probably not qualified to comment on. (The geeks amongst us laughed heartily however!)
"Winter Talent Show" is a delight. The Shadowbox troupe is excellent with ensemble pieces, particularly when they are playing children. And this is no exception. "Cindy and Laverne – Holiday Traditions" combines the salt of the earth girls' wit and wisdom with the weariness of Christmas shopping with all their babies in tow. Julie Klein and Mary Randle again shine as their crowd-pleasing characters, at times willing the material funnier than it really is. Cindy and Laverne are so likable as characters; this skit is always a hit.
Best new sketch by far is "Britney Spear's Christmas Special". While David Whitehouse aptly works the backstage as dumb, dumb, dumb, Britney's ex K-Fed, Amy Lay (Britney) and Christina Connor (Paris Hilton) romp through a deliriously campy stew of stupidity. I've seen Ms. Lay's Britney in other sketches and her ability to walk a tight wire between character and caricature can steal the scene. But this time Ms. Connor plays second banana so well the interplay between the two actresses is exhilarating. And when Ms. Connor's Paris "sings" it becomes a dead heat of delectable dumbness.
But if there is one giant tradition in the annual
Holiday Hoopla
…and there is…it's the grand finale of the "Santa Babies". This skit is Santa Claus at the end of the Macy's Thanksgiving Day Parade. This is why people come to the show. And this year is no disappointment. The babies are led by Dixie (Julie Klein), backed by Darlin' (Katy Psenicka) and Dorothy (Stephanie Shull). Providing keyboard for this schlocky lounge act is Tom Cardinal as Oswald. Innuendo can be a beautiful thing in the hands of an expert and Ms. Klein is a master. Ms. Psenicka's boob shaking, panty exposing preening coupled with Ms. Shull's austere befuddlement and general clueless-ness serve to make their outrageous singing antics all the more uproarious. And the final tune, an adapted holiday version of Guns and Roses "Welcome to the Jungle", complete with loin clothed "Chippen'Elves"is a heretical hoot worth the price of admission.
Holiday Hoopla XVI
runs Tuesdays through Saturdays now until January 5, 2008. For more information go to
www.shadowboxcabaret.com.
---
The Non – Fiction Theater of the Truly Mundane proudly presents:
King Crab Legs
by Rick Brown
Scene: A small gourmet market's seafood department. An upright freezer stands stage left. Center stage is a long, glass fronted seafood cooler displaying a myriad of fish, shellfish, et al. Behind the counter is Chuck the fishmonger doing his chores. He is wearing the market's shirt and matching ball cap. Rick approaches from stage right pushing an empty, red grocery cart. Rick stands in front of the fish counter waiting for Chuck's attention. Chuck, wiping his hands, notices Rick.
Chuck – HEY!!! How are ya? What can I do for you today?
Rick – Chuck, I need some crustacean advice.
Chuck – Sure thing.
Rick – I'm looking to buy some frozen Alaskan King Crab legs and had a couple questions.
Chuck leads Rick over to the upright freezer stage left, opens the door and pulls out two very large, long crab legs wrapped in clear plastic.
Chuck – Here is a little over two pounds. Great, great crab.
Rick – Would that be enough for two people?
Chuck – Oh yeah…sure.
Rick – And how do I prepare it?
Chuck – Just steam them until they're done…5, 6 minutes…maybe a little more. When the shell turns orange you know they're done. Serve them with some melted butter. Great!
Rick (Taking the package from Chuck) Soooo…you're sure this is enough for two.
Chuck – More than enough to wow someone. Are you trying to WOW someone?
Rick – It's my wife's birthday.
Chuck takes a look around and when he sees there is no on else nearby, puts his arm around Rick's shoulder, smiles, and leans in close.
Chuck (Quietly yet earnestly) – Maybe you'll get laid!
Rick – That's what I was banking on!

Curtain
Cast:
Chuck – Himself
Rick – Himself
King Crab Legs – King Crab Legs


A Naked Sunfish Holiday Tradition
Holiday Cheer from Aunt Edith
by Rick Brown
My late Uncle Wes lived with my Aunt Edith for most of his adult life...although I'm sure it seemed like an eternity to him. He worked for the Bethlehem Steel Company in Baltimore for thirty years until he retired. He worked the night shift getting off around 7 a.m. when he would come home for dinner. In the summer when it was warm...and Baltimore can get very, very humid...he would go to a movie matinee in an air conditioned theater and sleep. If you knew my Aunt Edith you would assume what I did...even as a child...and that was that Uncle Wes worked nights and went to matinees to get away from his wife. He never said much. He was a slight, wiry man of few words. And the few words he almost always uttered were, "For Chrissakes Edith! SHUDD UPP!!"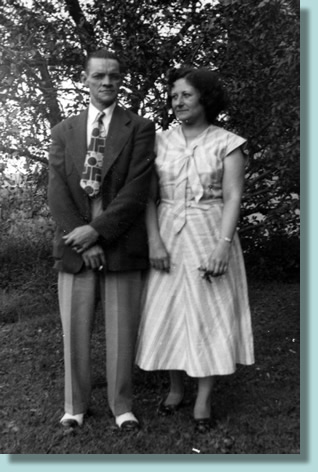 The man was almost incidental by nature. One time...after he retired and he and Aunt Edith moved back to the Cleveland area...my brothers and I were helping him put a refrigerator in a backyard shed because there was no room for it in the trailer they were moving into. After much jostling my brothers and I closed the shed door and thought we were finished. From her perch (as supervisor of course) Aunt Edith looked at the three of us with bewilderment and asked, "Where the HELL is Wes?" And after exchanging confused glances we heard muffled sounds coming from behind the fridge in the shed. "MMMPPPHH!!! Hey!! HHMMPPHHFFF!!!" We quickly opened the shed door, moved aside the refrigerator and liberated Uncle Wes. My brothers and I were all embarrassed and each, in turn, apologized profusely for our insensitive behavior. Aunt Edith broke into the humility with a shriek of, "What the HELL were you doing in there?" Which prompted Uncle Wes to...once again...chant his mantra. "For Chrissakes Edith!! SHUDD UPP!!" They were quite the loving couple. Their last name was Crabtree. I am not making this up.
Wes soon was diagnosed with lung cancer. Thirty years in the steel mills and 2 packs a day of Chesterfield non-filters caught up with him. The last time I saw him he was lying on the couch in their trailer smoking the aforementioned brand of cigarettes, quite literally coughing his lungs out...or what was left of them. "I TOLD him to quit those goddamned things years ago. " Aunt Edith offered for my contemplation. To which Uncle Wes replied sarcastically (yep, you guessed it) "Cough cough...For Chrissakes HACK! HACK! Edith!!! SHUDD UPPP!!!" These were the final words I heard my uncle ever say and we all joked at the funeral that these very words were more than likely chiseled into his headstone.
A few years after Wes passed, my brother and his new wife were having their very first Christmas and invited everyone over...including Aunt Edith. My parents were there along with my siblings and their families. This included my brother Jim's 9 year old adopted son Matt. Matt the Brat was what my father called him. I thought this surprisingly subtle for my Dad. If I knew where Matt is today...and thank God I do not...I would have to guess some one killed him or he's in jail convicted of several murders. I honestly don't care so long as he's nowhere near me. So Matt the Brat is playing with one of the toys some one so graciously gave him and he broke it. This kid could break anything he got his hands on. But in a moment of diplomacy my father (affectionately known as Snook) said, "They don't make anything any good any more!!" To which...in the spirit of the season Aunt Edith quipped, "You're right Snook!! Everything IS SHIT!!!" Well...happy holidays to you too Aunt Edith. Inside my head I distinctly heard a voice from my past reply, "For Chrissakes Edith!! SHUDD UPPP!"
You know...there are lots of reasons to go through life believing that "everything is shit." There are days when it certainly seems true to me. I have my days when Sartre's "Hell is other people" could easily be the thought of the day. But...unlike Aunt Edith...I don't want to spend a big chunk of my life living alone in a trailer. And when I think of this particular Christmas it strikes me how most of them blur into each other...with the exception of a few. And this is one of them I distinctly remember. As much as family...and sometimes even friends...can annoy a person...especially at this time of year...I have come to realize that even some one like Aunt Edith helped make me who I have become. I mean that in a positive way. Imagine...Aunt Edith's negativity was so over the top it MADE me consider the positive. I have no idea how she became so bitter. My father did shortly before he died also. Yet they both, particularly Snook, had a positive influence. They were there. Unlike today when some people are not.
This holiday season...regardless of which one you celebrate...take the time to savor those around you...even if they drive you nuts. They may not...for whatever reason...be there next year. And in some strange way, which will surprise you, their absence will make you miss them. I guarantee it. (a possible exception to this uplifting message might be Matt the Brat) And you might consider that next year YOU might not be here. So I suppose my holiday message may seem bittersweet to most...but that's how I see it. And if anyone feels the need to take issue with my views then I encourage you to speak up LOUDLY...'cause I've got one thing and one thing only to say to you.
FOR CHRISSAKES!!!!
SHUDD UPPP!!!
Editor's note: Aunt Edith died a few years ago. She was 90 years old. Her neighbor called my Uncle Bruce and told him she had passed out in her trailer. He went and got her up…asked if she was alright and she said she was. He suggested she go to the hospital to make sure everything was okay. She told him to go to hell and get out of her house. He did just that…returning an hour later and she was gone. Sad…surely. But she lived her last day the way she lived every previous one. And despite her surliness I will miss my Aunt Edith this Christmas. And I will remember the one long ago when she informed us "Everything is shit!" Rest in peace Aunt Edith. I can picture Jesus turning to her and proclaiming, "Truly, truly I say unto you…For Wes's sake Edith…SHUDD UPPP!!!!!!!!!!!!!!"
---
The Autumn Outdoor Non – Fiction Theater of the Truly Mundane
proudly presents:
Barbeque – The Return of Smokey Brown
by Rick Brown

Scene – early fall in the fenced in backyard of Smokey Brown. It is dusk and the sun is nearly set in the west. The fence is 5 feet tall on three sides facing the audience. Stage right has a vegetable garden. There is a gate in the fence stage left. Center stage is a
Weber
setting at the far end of a small patio situated immediately in front of the audience.
Smokey enters from the center of the audience as if coming out of his house from behind. He proceeds to crumple newspaper and put a ball of each underneath two charcoal chimney starters. He then places both into the bottom of the grill kettle. He fills each with gourmet wood charcoal. It is the bottom of the bag and as he empties it soot tops off the last chimney starter.
Smokey blows the excess soot from the tabletop, takes two or three long fireplaces matches and lights the newspapers beneath each chimney. He then strolls back into "the house" immediately behind the audience. Flames and smoke. (mostly smoke) pour out of the chimneys, increasing in intensity for about 5 minutes. Smoke wafts slowly over the fence stage left, hanging heavily in the early autumn darkness like a blanket of fog.
Smokey wanders back to center stage and examines the scene. By this time flames 18 inches high are licking out of the chimneys casting a campfire effect on the yard and patio.
Smokey hears a voice call out from behind the fence stage left.
"FIRE DEPARTMENT!!!"
Smokey first looks puzzled, then glances at his next door neighbor's deck and smiles.
Again, this time louder and much more forcefully,
"FIRE DEPARTMENT!!!"
Smokey cautiously edges his way towards the fence (stage left) when a firefighter's head pops over the top of the fence. He/she shines a flashlight onto the patio.
Fire Fighter - "FIRE DEPARTMENT!!! One of your neighbors called and said you had a huge fire in…your…back…uh…yard…and…uh…I see you are…uh…getting ready to grill some…er…food."
Smokey Brown – "Yes sir. I am."
Fire Fighter – "Well…uh…then…er…never mind."
Curtain
Cast:
Smokey Brown – himself
City Fire fighter – him or herself
One of Smokey's Neighbors - ????????