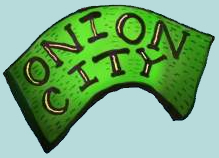 by Sue Lense

Click Here
---
If the Bird is the Word Then Fish is the Dish!

by Rick Brown
One of the newest words in the dictionary this year is pescatarian. In fact, its so new spell-check doesn't recognize it! Now ordinarily I loathe labels. But after years of explaining that I'm a "vegetarian who eats fish"…meaning I'm not really a vegetarian at all, but merely lean far in that direction…it is a relief to have a word that brings all of us together. Asking, "Are you a pescatarian?" surely will cut down on a conversation's length. But think of the joyousness of finding someone who shares the same diet without all the linguistic logistics! It's as if we now belong to a special club that no longer makes us feel just a little bit the outsider.
Of course "a vegetarian whose diet includes fish" (the official definition) is a contradiction much like "a carnivore whose diet includes vegetables". But hey…they have had the word "omnivore" for a long, long time now. And it sounds a lot more official than veggivore.
Still, my exuberance is tempered by the word itself. I mean…it does sound remarkably like Presbyterian does it not? And I'm certain there are Presbyterian pescatarians…although I'm betting there are significantly more Unitarian pescatarians. And now that we are the pescatarians (We are the pescatarians! We are the pescatarians! No time for omnivores 'cause we are the pescatatians!! Of the world!) a Pandora's Box full of pressing questions prevail.
Such as the Christian symbol of the fish. You know…the one people slap on the back of their cars. Perhaps there should be a new, enhanced image for say a Unitarian pescatarian. My suggestion would be the current fishy symbol with Ms. Pacman…mouth wide open…waiting to pounce on Pisces! Many times while sitting in traffic this conundrum has always mangled my mind…is this THE Holy Mackerel? But hell, I figure there's no need putting my proboscis out of place over it.
And with the advent of a word exclusive of fish eating vegetarians, what if there are vegetarians who include only fowl in their diet? Say, only eat turkey at Thanksgiving…or just can't give up bird? Surely these people must exist and deserve a word for themselves as well. I suppose they could easily be Fowlists right? Let's not forget vegetarians who include reptiles in their diet! Would they be reptilarians? Or insects? Would they be insectarians? Why not? With all this specialization one could easily envision a room full of fowlists (some named Fowler?) squabbling
about squab or grousing over grouse! We pescatarians can sometimes be heard carping about carp or squiddling over squid! Believe me!
Of course this also begs the moral question: Does a promiscuous pescatarian snook around?
Has anyone realized that a Pelican…or any fish eating bird…is also a pescatarian? "The bird is the word" must be in the Dead Sea Scrolls somewhere.

Life just keeps getting more complicated.

Just think of all the new possibilities in our world of dietary cultural labeling. I am by no means complaining. I think it would be great if the Pescatarian Proctologists Association adapted "To live to be an octogenarian, first become a pescatarian!!" as their motto!
So I embrace my new label. I celebrate my pescatarian values proudly!! Because in my heart of hearts I know…nudist pescatarians are most certainly loyal readers of Naked Sunfish!!!
---
The Non – Fiction Theater of the Truly Mundane
proudly presents:
Debate!

by Rick Brown

Scene – a large office room in the main library of a major American university. Desks for about 15 workers are spread across the stage. Two library employees sit across from each other center stage. They are engaged in a lively discussion. A co-worker sits working stage right occasionally turning his head to listen to their argument.

Dan – How can you say that? Bicycling is transportation! A bike takes you where you want to go.

Daryl – Sometimes sure. But bicycling most often is exercise!

Dan – C'mon Daryl! Half the time you're just coasting. Biking is transportation.

Daryl – It may be transportation sometimes. But biking is always exercise!

Dan (more heatedly) – Biking is TRANS - POR - TAY - SHUN!

Daryl (unmoved by Dan's passion states authoritatively in a low voice) – It is EX – ZER – SIZE!!

The third employee stands and saunters over to Dan and Daryl with the air of a peacemaker.

Caranci – What about…swimming?

Daryl and Dan together – Huh…wha?

Caranci – Yeah. What about swimming? Transportation or exercise?

Daryl and Dan - Swimming is always exercise.

Caranci (cavalierly) – Nope. TRANSPORTATION!

Curtain

Cast:
Dan- Himself
Daryl – Himself
Caranci – His Italian self
---
Cold Winter River Water
I wouldn't give you my last breath,
Not even a sip of this orange juice.
I am watching movies that let me make my own mind up
As to whether or not it's OK to kill someone
Given the right circumstances.
I only watch it because I am bored or tired.
Fog wafts over the cold winter river water
Toward the falls, not killing anybody.
*
All right, I might give you
A sip,
But my last breath is mine.
It's the only thing I'll give away to this planet.
-Jessy Kendall