A Tribute to Joe Cocker: Mad Dog and Englishman
Shadowbox Live with The Jazz Arts Group
The Worly Building
Columbus, Ohio
By
Rick Brown
---
The Non Fiction Theater of the Truly Mundane
proudly presents:
La La La Lalanne

by
Rick Brown

Scene – The living room of the Browns' house. Rick's father (Dick) is sitting in a recliner watching television center stage. Stage right is a staircase leading upstairs. A worn out couch sets in front of the stairs. Stage left is the doorway into the dining room. It is the morning after Thanksgiving 1973. Rick is upstairs, out of sight, home from college for a few days. Dick is watching fitness pioneer and health guru Jack Lalanne on his weekday exercise program while gleefully devouring a very large piece of pumpkin pie.

Dick – RICKY!! Come DOWN HERE and LOOK at this guy on T.V.!

Rick stumbles down the stairs and sits next to his father on the couch.
Rick – Oh. Jack LaLanne. He's a maniac! And in more ways than one.
Jack LaLanne (from the television) – ONE! TWO! THREE! FOUR! Get up OFF that chair and MOVE!! Jumping JACKS ALL AROUND! ONE! TWO!

Dick – Do you realize how OLD this guy is?

Rick – I think he's around 60.

Dick (taking a fork full of pie) – But LOOK AT HIM! WOW! 60!! Amazing!!

Jack Lalanne (shouting while still jumping jacking) – Eat right people! Get some exercise! Be happy and live a loooooonger, healthier, happier life!!

Dick – 60! Amazing! ANNE!! AAAAAANNE!!

Rick's mother Anne dutifully walks into the living room from stage left.

Anne – What is it Dick?

Dick (while handing her his empty plate… eyes still fixed on the T.V.) - Another piece of pumpkin PIE!

She takes the plate and heads back toward the kitchen.

Jack LaLanne – PUSHUPS!! C'mon everybody! MOOOOOVE!!! Out of that chair and down on the FLOOR!!

Dick (reverently) – 60 years old … the guy is unbelievable.

He ponders this for a moment, and then turns towards the kitchen offstage.

Dick (shouting) – WITH WHIPPED CREAM THIS TIME ANNE!!!!
Curtain
Cast:
Dick – his always hungry, T.V. watching reclined self
Rick – his can't wait to get back to college self
Anne – her too saintly for her own good self
Jack LaLanne – his exuberant, fanatical, happy, healthy 1, 2, 3, 4 self
---
Jesus On My Toast
I saw Jesus on my toast today,
He just winked and waved.
Asked for butter, extra salty
Then sent me on my way.
Moses was at the crosswalk,
Parting the cars for sport.
Said he needed a new tablet,
With WiFi and every app.
Buddha was in the coffee shop
Dreaming of a creamy latte.
He nodded off quite gently
To dream of sprinkles with
A pinch of spice.

Dennis Toth
http://leavesofcrass.blogspot.com/
---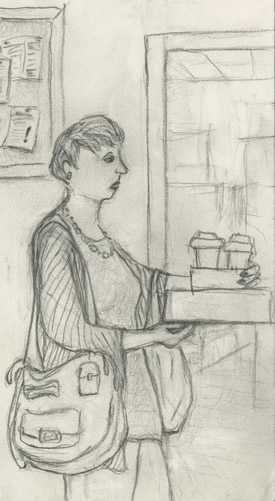 Woman Arriving at Work
by
Amy McCrory

Blog:
http://amymccrory.wordpress.com/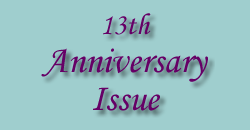 ---

---

---

---

---

---

---

---

---
by
Morris Jackson
---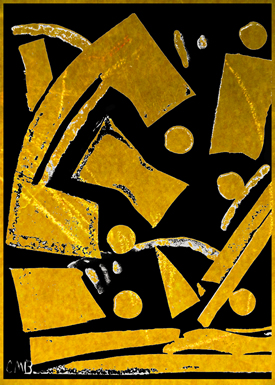 Playing Soccer

by
C. Mehrl Bennett

Blog:
http://cmehrlbennett.wordpress.com
---
Rick's New Book, Naked Sunfish ~ Caviar
is now available at:



Rick's book, Best Bites is available at:
Lulu.com & Amazon.com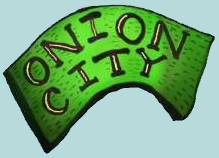 by
Sue Olcott

Click Here
---

Green Day's American Idiot
Shadowbox Live
The Worly Building
Columbus, Ohio
By
Rick Brown
---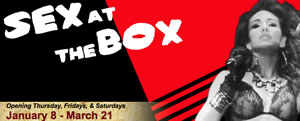 Sex at the Box
Shadowbox Live
The Worly Building
Brewery District
Columbus, Ohio
by
Rick Brown
---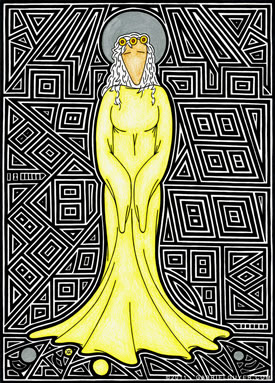 Secret Garden

by
Gabriel Guyer
http://www.gabrielguyer.com/gallery/mixed-media/secret-garden/
---
Hmmm's

by
Rick Brown

Hmmm # 88
So …
you're 32
and your
occupation is
"Relationship Expert"?
That's
hilarious!
Hmmm # 89

If wearing
dress pants was
ever
casual
they'd be called
casual pants.
---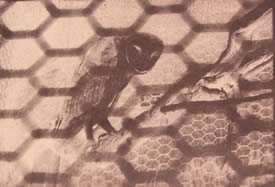 Prodesse Quam Conspici

by
aNna rybaT

Blog:
http://www.annarybat.blogspot.com