Guilty Pleasures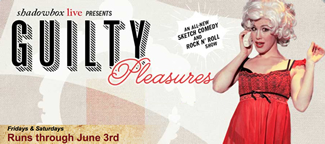 Shadowbox Live
The Worly Building
Columbus, Ohio
by
Rick Brown

Click Here for the Review
---
The Non Fiction Theater of the Truly Mundane
proudly presents:
Idle Island Chat
by
Rick Brown
Scene: A road in a residential area of Siesta Key, Florida running from center downstage in front of the audience to the curtain center backstage. The curtain is adorned with palm trees. Stage left is Rick and Yvonne's driveway. At the end is a brightly painted mailbox. Stage right is the drive and mailbox of Mark … their mid 70s –ish, loveable curmudgeon, across the street neighbor. Rick saunters out stage left, walking to his mailbox. He is wearing a colorful t-shirt and shorts. He hears a voice calling his name offstage. Mark strides out wearing a Boston Red Sox ball cap, sunglasses, tattered t-shirt and pajama bottoms. It's late afternoon in early March.

Mark – Hey Rick!

Rick turns and faces Mark.

Rick – Oh HEY neighbor! Thanks again for the spring training game tickets. We had a great time.

They both walk to the middle of the street and shake hands.

Mark – Wanna go again Monday? I got season tickets and can't go to that many goddamned games in ONE month.

Rick – Sure!

Rick's wife Yvonne enters stage left carrying a paper sack with "Enjoy" written in Magic Marker across the front. She walks … smiling … across their driveway and meets the 2 men in the street.

Yvonne (handing the bag to Mark) – Here's a little token of our appreciation.

Rick – It's your favorite whiskey!

Mark – Well … er … thanks. You guys really don't need to do that.

Yvonne – We are thankful for looking after our place when we're not here.

Rick – Yeah! And I'll tell ya … now that Yvonne has retired … it's SO cool to be here for more than 2 weeks at a time!

Mark – It's good to have you around … (turning to Yvonne) are you happy in your retirement sweetie?

Yvonne – Oh yes … but I feel a little lazy sometimes.

Mark – Screw that! My mother used to say "When you retire EVERY day is Saturday!

Rick – Funny! I've heard that.

Yvonne laughs.

Mark – I did her one better.

Yvonne – How's that?

Mark – When you retire … if every day is Saturday … that means … every … damn … NIGHT … is FRIIIIIIII … DAAAAY … NIGHT!!!

They all chuckle and turn to go home.

Mark (yelling over his shoulder) – Thanks again for the booze!

Rick (yelling over his shoulder) – We want to be a bad influence on you as long as possible!

Mark – Keep up the good work … and remember … it's FRIIII … DAAAAAY NIGHT!!!
Curtain
Cast:
Mark – His loveable curmudgeon across the street whiskey imbibing neighbor self
Rick – His "been retired" self
Yvonne – Her "recently every day is Saturday every damn night is Friday night" self
---
A Trip to the Moon
Like flickers of light
in an old Méliès film,
memories spin between
goofiness and wonder.

Like years ago when your plane was late
and I and our son waited by the phone
for numerous updates as a simple
hop from New York became a
logistical feat
and our son was busy watching
a mindless home video show and
discovered the joy of hysterical laughter
from a clip of someone stuck in a toilet
until you called from a
departure gate at LaGuardia
and we left late in the night
on a zig-zag course through
post-industrial waste and debris
framed by a low rising moon
that was large and white
with a crystal shine in a clear dark sky
and we drove straight toward it
like deep space explorers
sailing across the currents of
a celestial sea.

One minor moment
that clings like a precious dream.
Dennis Toth
http://leavesofcrass.blogspot.com/


---
---

---

---

---

---

---

---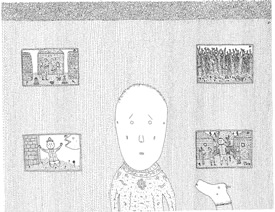 by
Morris Jackson
---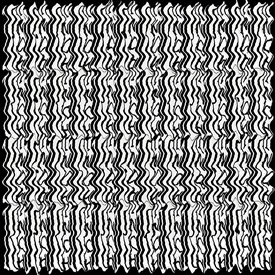 Inching a Square

by
C. Mehrl Bennett

Blog:
http://cmehrlbennett.wordpress.com
---

Rick's Books, Naked Sunfish Caviar
& Best Bites,
are available at:



Rick's book, Best Bites is available at:
Lulu.com & Amazon.com
---
Jimmy Mak's new book,
Daddies Shouldn't Breakdance,
is available at:
Amazon.com & CreateSpace.com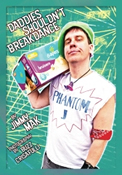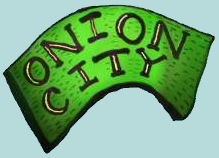 by
Sue Olcott

Click Here
---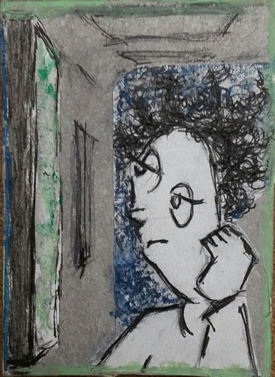 Viewing

by
Amy McCrory

Blog:
http://amymccrory.wordpress.com/
---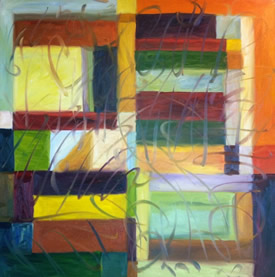 Chardonnay Landscape

by
aNna (Wellman) rybaT

Blog: http://www.annarybat.blogspot.com

---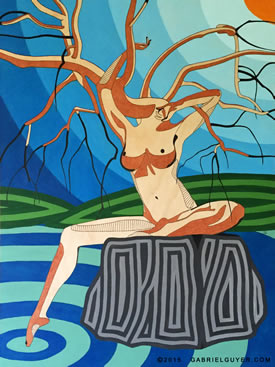 A Cool Drink

by
Gabriel Guyer
---
Evolutionaries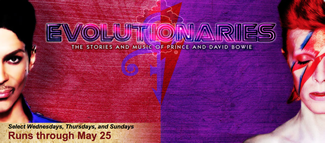 Shadowbox Live
The Worly Building
Columbus, Ohio
by
Rick Brown

Click Here for the Review