Holiday Wine Pairings – Stress Free!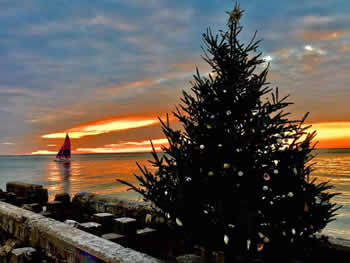 Here we are right back in the holiday season, again. The holidays give us permission to treat ourselves with kind indulgences and the opportunity to impress over-bearing in-laws. Gifts, guests, and meal planning are not always as joyful as it's cracked up to be. So here's a little help to take a bit of the stress out the season. We have created a handy guide to food and wine pairing that will help your meal planning and even let you have a little fun yourself.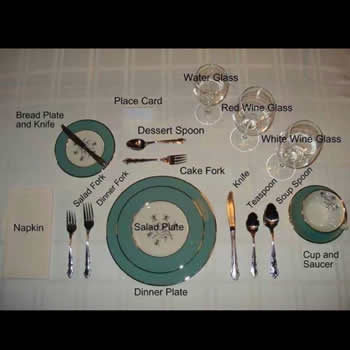 It's easier to start at the beginning and address appetizers. If you are serving a holiday dinner, then it is best to keep appetizers on the lighter side so as not to stuff your guests before the main course. You will also want to serve a wine that is light and not too high in alcohol content so your guests will be able to enjoy other wines later as the evening progresses. Smoked salmon and cream cheese canapés is an elegant choice as well as the ever popular cheese tray. Remember to keep in mind of any vegetarians in the group and make sure there are options for them in every course. It will show that you care about everyone in your party, and the meatless options will provide additional light appetizer choices.

Champagne is always a perfect choice for appetizers and holiday gatherings. If real champagne is beyond your budget, then a crisp dry Blanc du Blanc or Prosecco will be a perfect substitute. Generally in the $15 to $25 price range, these sparkling white wines can be just as good as a sparkling from Champagne. If bubbles are not to your liking, choose a white wine that is mild like Chenin Blanc or even a Pinot Grigio will do. A sparkling rosé is also an appropriate wine for appetizers. It will start the party off just right and put everyone in the holiday spirit.

Pairing wines with the main course has taken many turns in the past few years. As we try to simplify the whole art of wine pairing, many are making the choices easier by saying that white wines should be served with lighter foods and reds with heavier meats. Or then there are those who feel that you should drink whatever tastes good to you. Although, I too am guilty of over-simplifying pairings to the casual wine drinker, there are a lot of flavors to appreciate especially when you serve the appropriate wine that complements the dish. Whether you're planning to serve pork, poultry or beef, here are a few ideas that are sure to impress your guests.

Holiday hams are a crowd favorite but hams can have different flavor profiles. It's important to take into consideration whether you're serving a honey-cured ham that has a sweeter profile or a Virginia country ham which can be a bit salty. Honey hams tend to pair better with a German Riesling which is slightly sweet with light acidity. Country hams need a Riesling with more body, structure and less sweetness making a Riesling from the Alsace region of France a much better choice. If your taste prefers red wine, the best choice is a very light Pinot Noir from Burgundy or Beaujolais from France. For a spicier kick with smooth tannins, try a Tempranillo from Spain.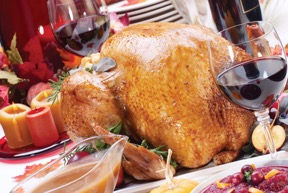 If you're cooking a turkey or goose, remember they are different birds! Turkey has a milder, less gamey taste than a goose or duck, therefore should be served with a light and tasty wine so as not to overwhelm the flavor of the Turkey. Try a New Zealand Sauvignon Blanc, French Chablis or South African Viognier for a dry, but flavorful profile. Or for an interesting twist, South African Bukettaube is white wine with a slightly richer profile. This will make your guests wonder why they haven't heard of this wine before. To pair turkey with a red wine, choose a lighter red like Pinot Noir or Beaujolais that will allow the turkey to shine through. I tend to prefer a spicier red with turkey and opt for a Spanish Garnacha. This is a perfect wine to help hide a dry bird!

Goose or duck are a completely different fowl and it's important to serve a wine that will allow you to taste the meat as well as cut through the fat. A nice Cotes du Rhone is a nice medium bodied red wine that creates a perfect balance with both duck and goose. If you are serving the poultry with a fruity sauce, such as Duck a l'orange or a blackberry reduction, then it is best to serve the dinner with a white Riesling or Sauterne that will highlight the fruit flavors.

On a lighter note, vegetarian dishes also deserve equal consideration in proper wine pairing. This dish will have everyone raving about it and can even be served along with meat dishes. Spinach and Guyere Soufflé, compliments of Martha Stewart, presents an interesting dish to serve as a side or in addition to grilled vegetables. Pair this dish with a medium bodied red Gamay from France or an Alicante Bouschet from Portugal and you can be assured that everyone will be asking for more!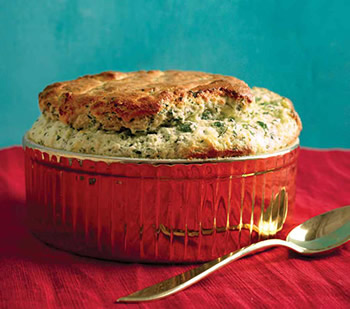 Many wait for the holidays to serve the ever impressive crown roast, prime rib or filet mignon. Red meats call for the big, bold, flavorful red wines with hearty textures and velvety finishes. Do not try to serve a light-weight red wine here. Pass up the $10-$15 Cabernet's and spend a little more, it will definitely be worth it. After all, a superior cut of meat deserves a superior wine because that average table wine just won't cut it. A California Cabernet Sauvignon, a Lodi Zinfandel or Syrah, or an Argentinean Malbec will bring your entire meal to the next level. You don't have to get carried away thinking that you have to spend an enormous amount of money on expensive wines. Fact is that there should be enough of your best wine for 2 glasses per person. You can follow that up with a less expensive wine because most guests will remember the first wines they are served. After a few glasses, they won't know what they are drinking! So, don't waste good wine by serving it when people won't appreciate it! Time to head for dessert.

You've almost made it through the dinner! There are lots of desserts that can complete your holiday dinner, from homemade cookies and pies to cranberry orange cheesecakes and even the festive Yule Log. As a special treat, you may want to serve up a tawny or chocolate raspberry port to top off the evening. Just make sure you have lots of coffee and tea around or you could be serving those in-laws breakfast!

Well, you did it! You pulled off the most amazing holiday dinner and you know everyone one will be raving about it tomorrow. Pour yourself some eggnog, put your feet up and give yourself a toast. You deserve it! Until next year, Cheers!